Real Estate Photography Markham
Photography has evolved with the development of new technologies over the years. Not only that, the sectors where photography skill is required have also seen drastic changes as regards how it is utilized.  In the real estate industry, professional photography is now a necessity for top realtors who understand the numerous benefits it offers. Top real estate photography in Markham will cost you some dollars which could go up to hundreds, depending on the photographer and the services you need.
If you are looking at additional services like matterport virtual tour in Markham and real estate videography, the price will go higher. The simple truth about real estate photography if you are in doubt whether you should be adding professional photos to each home listing is that it is well worth it. The value it adds to the home, the professionalism it adds to your business, the incredible amount of homebuyers' attention it draws among other benefits are enough reasons why you should never list a home without adding the expertise of a real estate photographer as a flavour to your marketing technique.
How to Choose a Good Real Estate Photographer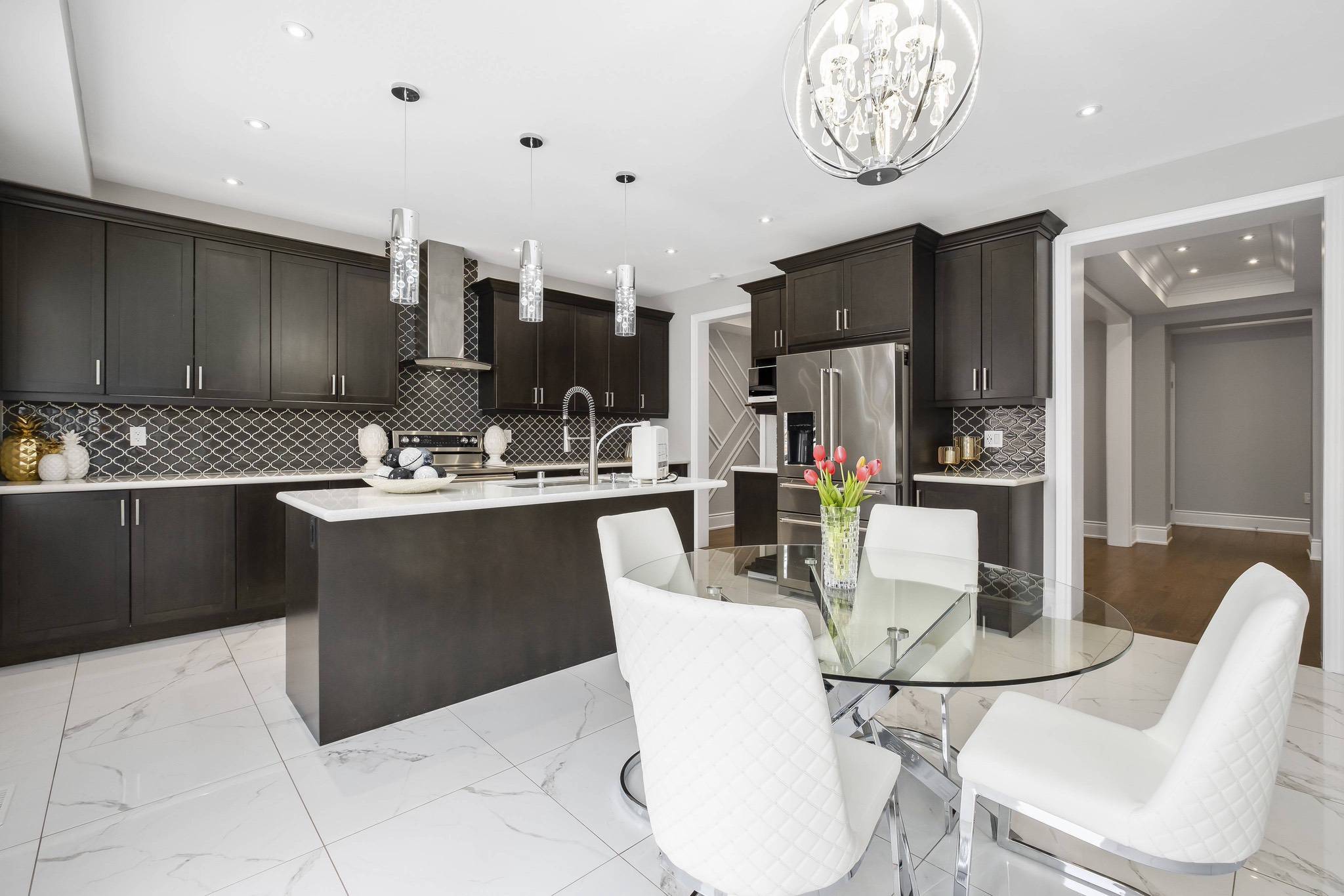 If you've never used a professional photographer, you might want to know how to hire one that will provide a valuable service for money. Adding professional photos to your listing is an essential part of real estate marketing, and if not committed to the hands of experts in the field, the result could be the opposite of what you aim to achieve. To make it easy, we've explained key things you should look out for when hiring.
Choose a professional in the field
Anyone can claim to be a top real estate photographer in Markham, and they may even sound very believable, but that doesn't make them one. Real estate and commercial photographers are known to serve the real estate and commercial industries, providing graphical marketing content to help sell listed properties and showcase commercial spaces. The fact that a person has a digital camera doesn't make them a professional photographer, just as you probably know already. The fact that someone is a professional photographer doesn't make them a real estate and commercial photographer. Being a wedding photographer or landscape photographer doesn't mean such a person has the skills to provide real estate and commercial photography services.
A professional real estate and commercial photographer is well-versed in the latest market trends, as well as the standards, requirements, and photography material necessary to market and sell commercial and residential properties. These photographers have specialized abilities above and beyond the norm. In a style that will appeal to potential buyers, clients, and investors, they are able to capture the soul of a home or business space, showcasing its characteristics and possibilities. The photographic abilities necessary for success in the commercial and real estate sectors are distinct.
When hiring a real estate photographer, quality of work matters. A photographer's past work is how you can decide if they are what they claim to be. You should demand their portfolio to see their previous work and how it compares to others. The best real estate photographers do not just take photos, they create quality content out of it. When going through their portfolio, look out for scenes and shots that would be common to your real estate listings.
Ask for recommendations
Do you have any friend in or outside the industry who knows a photographer they can recommend? That could be a good way to start. Anyone who has had a good experience working with a good photographer would be willing to recommend them to others. However, this still doesn't rule out the fact that you need to check other things pointed out in this article. PRO Studio is a top real estate photography company in Markham with years of experience providing quality photography services in the industry. We use our long photography experience and deep real estate industry knowledge to give our partners a competitive edge.
Relationship and partnership
It is good to see your photographer as a partner and you are better off hiring one who sees you the same way. This is vital as some photographers are only concerned about the money they are going to collect from you. Building a relationship with your photographer is important because of those last-minute jobs and emergency listings realtors often agree to with a seller. Too much delay could cause them not to list with you.
The location or locality of the photographer
As a realtor selling properties in Markham, a local real estate photographer based in the same city you are in can help a great deal when it comes to quick listings. This really does help when you have to meet with your photographer and make some important decisions in person. Choosing a local real estate photographer in Markham can also help to build a solid business relationship as discussed above and give the opportunity to easily monitor each project.
Ensure they have a drone license
Photographers who make use of drones are required by law to have a license. Drones are mostly used by professionals in real estate photography for aerial shots and there are nationwide laws guiding the use in Canada. One of such laws is that a photographer needs to possess a valid drone pilot license/certificate and be registered with Transport Canada to fly a drone weighing between 250g and 25kg. Another one states that the privacy of others must be respected while flying a drone and it must not go beyond 400 feet in the air.
Conclusion
When hiring, look out for only a professional who ticks all of the boxes and understands the legal aspect of the job. Also, remember that a real estate photographer is different from other types of photographers. A landscape photographer can't do the job of a real estate photographer, their skills, photography techniques, and the industry they serve is different.
Listing properties with quality photos should be a part of your marketing campaign, be it on social media or real estate marketing websites. As studies have proven, homes listed with top-end photos attached have higher market value, sell faster, and for a good price. It's about creating a good impression and making potential buyers appreciate what they see. A picture does speak a thousand words. 
Book Your Perfect Shoot Here: